We make design life more easier.
We are a team which strives to create Interiors that respect your time and money.
What we can do for you?
We tick masterfully all the boxes of a complete site by offering cutting-edge design solutions.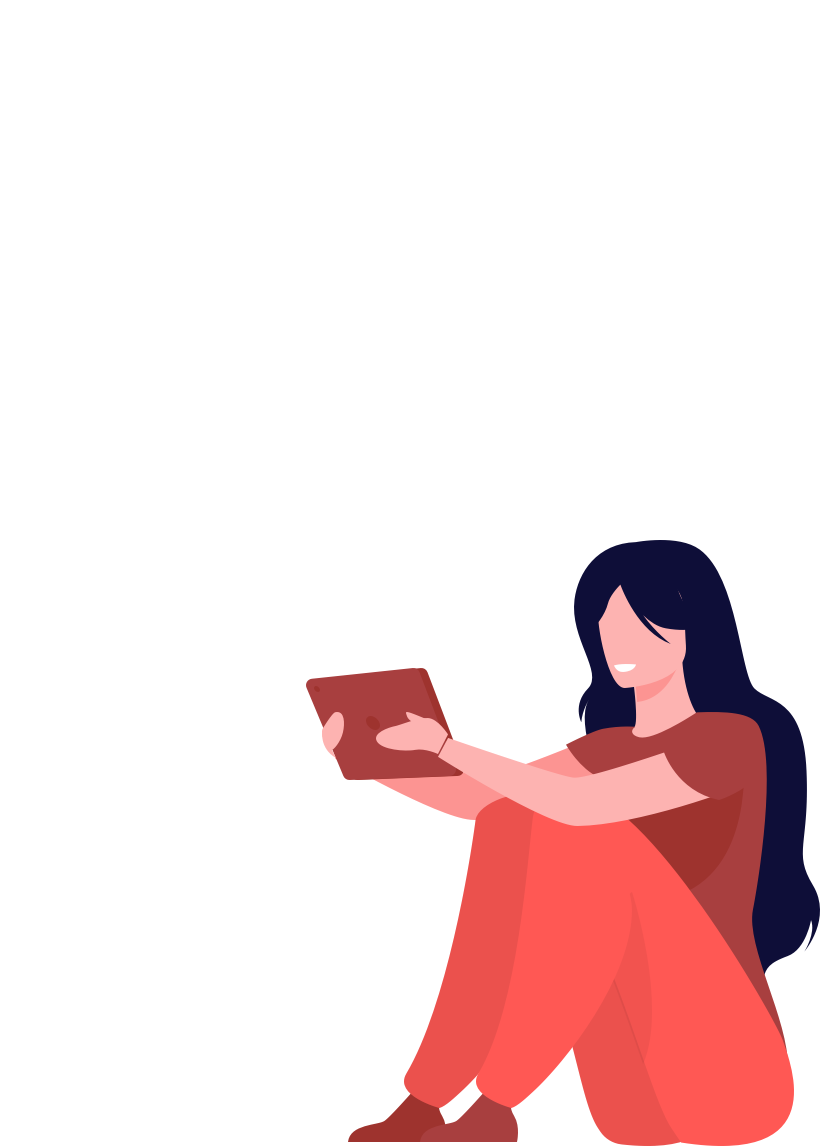 Home Interiors
In 5 Easy Steps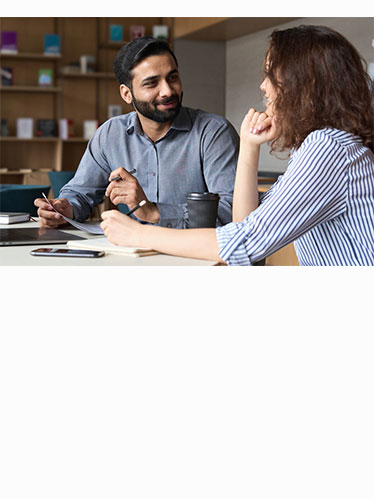 Meet Our Designer
Meet our designers, share your ideas and receive a quote.
Book with us
Once you accept our proposal, confirm your booking with C2D by paying 10% of the estimated price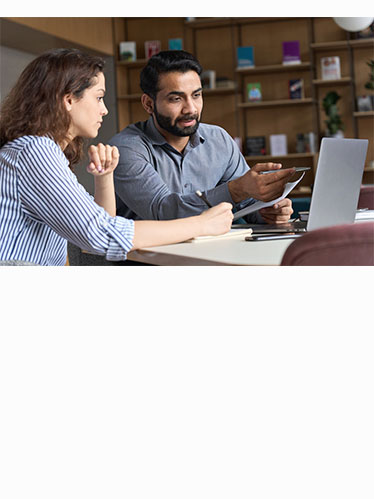 Confirm the Design
Once you are happy with the design, make 50% payment to start the order process.
Execution Phase
A team of dedicated project managers takes care of every customer project.
Move to Dream House
Make memories with loved ones by moving in together. C2D provides prompt and reliable services. We are just a phone call away.
Why C2D Interiors
Well, lots of reasons, but most importantly because.
Let's work
and

create

together.
Get a free consultation online and get advice from one of the top 50+ interior designers professionals. We offer the best service by taking care of everything.
What Our Happy Customers Say
CUSTOMIZED DESIGNS
We are a group made up of creative wizards that create conceptual designs according to your preferences.
Effortless and intuitive
Trust Us. We would be happy to provide you with the best support.
Get Personalized Specialised Home Interiors?
Complete Home Interiors
to suit your Taste and budget

Interior Designers in Bangalore
If you love to remodel décor and design the entire home, it's time to pick the right interior designer Near me. Everyone these days looks forward to possessing a home interior that reflects their personality. They think about flooring, color schemes, lighting, wallpaper, etc. In that manner, interior designers in Bangalore have the best taste in functionality and layout and understand the latest trends. They save the clients from stress, months, and money too. 
Interior designers research, plan, manage and coordinate projects. These designers plan for the interior spaces and transform them into exceptional ones. They work on the interior furniture, coloring, space, texture, and lighting as per the need of the clients. Interior decorators in Bangalore work for buildings such as theatres, airports, offices, hospitals, malls, hotels, restaurants, schools, private residences, etc. 
Importance of Best interior designers in Bangalore
Interior designing in Bangalore amalgamates excellence in interiors with engineering expertise. They cater to several clients and have received loads of positive reviews. They make the right combination of technical fitness and creativity and unify it with quality materials and exceptional craftsmanship. They deliver unique home interior designs that satisfy the client's requirements, and they understand the thoughts and needs of clients and work accordingly. 
Only with a proper interior design can any living space or office satisfy its crucial purpose. A poorly designed interior may be large but may not cater to the occupants' needs. With interior design companies in Bangalore, any interior space is transformed into a unique home with ample space needed for all functions. The designers employ new elements and the latest design parameters, such as a loft or particular staircase, for best utilizing the space. In the same manner, office interior design is mandatory as it gathers all features and makes the space comfortable, productive and effective. 
The designs made by professional interior designers match' present lifestyle trends. The clients look for architectural designs that suit their tastes and preferences and utilize them. While designers are employed before construction, critical changes are made at the start, averting costly changes later. Hence interior designers play a significant role in today's living style. 
The top interior designers in Bangalore are specialists realizing the importance of interiors; they make the interiors pleasant with the best presentation for all. They make efforts to manage the available space with artistically pleasing solutions. Whether commercial or personal interiors, these interior designers are responsible for listening to and reflecting on the client's requirements. With their decoration and design, they can provide enjoyable space for clients, elevate the quality of life and transform people's lives. 
Apart from decorating and designing homes, interior designers in Bangalore are well-versed in transforming office spaces into lovely ones. Office interior decorators in Bangalore craft designs for office furniture and organized workspace. They make sure to work with every office interior with passion. They represent it as a feast to the client's vision and hyper-functional. Apartments interior designers in Bangalore use decorative motifs to turn the office interior into a productive and fun workplace. Clients are enticed and motivated to work every moment by these interior firms in Bangalore's efficient and innovative use of space. 
The best Interior Designers in Bangalore follow a few principles that make them successful. Let's glimpse through the strategies that make them prosperous. 
1. Plan for reality 
These designers concentrate on space planning initially. While discussing space planning, it considers the definition of circulation patterns, interior spatial areas blocking, and penning down plans for equipment placement and furniture. They make sure to analyze the functional deficiencies of the room and the manipulation of elements that fit the interiors. They are very thoughtful about appropriately using the spaces. With space planning, they develop efficiency. 
2. Creating a vision 
After clarifying with space planning, they navigate with the client's atmosphere, requirements, and aesthetics for creating a concept for the interiors. They create a vision by following the global approach. The designer is well versed in communicating the concept. They can tell how the pieces and elements are planned and represented for the best interiors. 
3. They focus on material and construction 
Home interior designers understand that quality is the key and concentrate on construction and materials. They believe the sound feeling is experienced with suitable quality materials. They make sure to employ enduring material that lasts longer. 
4. Employing contrasts elements
They follow the style of unifying different textures, patterns, shapes, and materials in their design. In this way, some differences highlight their natural properties. This style of designing is appreciated by the eye and develops a good flow. 
5. Authenticity 
Besides satisfying the client's preferences and tastes, interior design highlights personalization. This authenticity is accomplished by integrating into belongings such as antique items, heirlooms, candlesticks, etc. The designers' goal may be modernity and simplicity, but quirky aspects are integrated into the more exciting design. 
6. Creating a balance
They are prepared to develop an evaluation for the complete room's composition. Start with architectural features such as doors and windows. They analyze the room and find out the requirement from every angle. 
7. Editor
Interior designers in Bangalore are also known as editors as they know the addition and deletion of elements in interiors to achieve the desired effect. They make the most muscular composition by adding mandatory details for a perfect interior look. 
Interior designers follow such excellent strategies in Bangalore for worthwhile projects. They concentrate on every aspect and minute detail for making a successful output liked by the clients. 
Skills found in Top interior designers in Bangalore. 
Not all professionals become interior designers, but Interior designers in North Bangalore are ones possess creativity and excellent skill set. They take responsibility for cosmetic changes that avert extensive renovation. They possibly avoid knocking down walls or installing new countertops for kitchens; instead, they follow clever ways of selecting trendy furniture and pleasing wall colors and link the colors for accent pieces, curtains, and drains. Modular kitchen designers in Bangalore think and work smart. These designers are prosperous by possessing the best skill set. Let's run through a few skillsets in which the interior design company in Bangalore is proficient. 
1. Communication 
The Interior Designers in Bangalore meet the clients once the project is announced and discuss their ideas. They are clear and effective in communication and attentive in listening too. Though they are linked with the clients, they communicate with the contractors for broader projects and vendors as they assist in supplying furniture, artwork, etc. 
2. Flexibility 
The designers are, without a doubt, flexible in interior design. They do not restrict their chore to a 9 to 5 task. As many of the clients are entrepreneurs, they are ready to meet the clients at weekends or in the evenings. The designers work with business people and residential clients; hence, they are flexible in meeting them at any particular time. They are proficient at scheduling, diligence, trustworthiness, calendar management, delegation, goal-oriented, and setting and managing expectations.  
3. Creativity 
Interior designers in Bangalore know that it is essential to be updated on state-of-the-art trends and styles. They follow the latest technics and styles and draft their projects to be unique and outstanding. They translate the artistic view into sketches and present ideas to the clients. The Bangalore designers hold good experience obtained utilizing apprenticeships, internships, and design degree certification. Creativity is vital, and it's abundant for Interior Designers in Bangalore. They are collaborative, open-minded, good at picking colors, innovative, and follow unique trends, styles, and brainstorming. 
4. Vision 
Interior designers are successful as they can vision through the space of the interiors. They look at the empty office or room and envision decorating the interiors. They look to design something different in the interior to make it look matchless. They look at everything with potential. All usual parameters, such as natural lighting, ceilings, and wall angles, are looked at in a creative mode. They are knowledgeable in appliance arrangement, room function, furniture arrangement, ambiance, space planning, and spatial awareness.  
5. Budgeting 
Interior designers in Bangalore cost also need financial creativity and design expertise, as budgeting skills are also necessary. Many clients look forward to getting more work done with a smaller budget. Hence in such scenarios, Bangalore interior designers are good at handling such clients. Interior designers are good at negotiating, finding hidden costs, forecasting, record keeping, and transparency. 
6. Technical skills
With state-of-the-art technology, interior designers in HSR layout are updated with the latest software and computer-aided tools. With such skills, interior designers digitally show the clients the project's output. Bangalore interior designers are experts at using such latest tools and software and are successful in the field. They are proficient at sketching, 3D home planner, ArchiCAD, chief architecting, live hone 3D, vector works, and auto CAD. 
Luxury interior designers in Bangalore are skilled and possess excellent skill sets. They work on every project with complete involvement and employ the latest technics and trends to make it stand out from the crowd. 
Latest design trends 
Natural look
The latest design trend for interior design is focusing on materials that imitate being in nature. Apart from stones like concrete, marble, and granite, metal elements such as brass and copper are the latest décor trends. A tranquil ambiance is brought to the interiors by featuring it on walls, lampshades, etc. The chrome and steel fixtures in the bathrooms are replaced with copper and brass. A luxurious look is guaranteed though the bathroom looks plain. 
Floral patterns
The floral pattern is again back in the designing world. On furnishings and wallpaper, floral patterns represent a bolder look. Large prints and bright colors are also available, which makes the room a focal point. They can be used in cushions or throw if the pattern is bolder for the client. The neutral shade monotony in the bathroom can be broken by adding floral printed tiles. 
Rich colors
While colors are considered, the latest trend uses bolder and richer tones that make the interiors bright. Sunflower yellow, bright red, shocking pink, and natural green are the best accents for interiors. 
Monochrome look 
Décor with a black and white combination is an everlasting technique that stands out from the rest. The monochrome pattern creates a muted style or a bold look. The other latest trends are geometric patterns, concrete accents, matte finish, trendy furniture and lighting, and velvet fabrics. 
Home interior designers in Bangalore have an artistic vision and follow the science of elevating beauty to the interiors. They make an aesthetic and healthier environment for the clients using the space. They develop outstanding creative design solutions along with occupants' safety, well-being, and health, resulting in enhanced quality of life. 
It is a good design that elevates sales, boosts office productivity, grabs the attention of more clientele, and leads to a pleasant stay. Interior design always plays a substantial and essential factor in any individual's life. 
Consultants 
With much information on interior design and its importance, individuals would be eager to transform their interiors into trendy ones with the help of interior designers. For people living in the city of Bangalore, look for the best interior decorators in Bangalore. In that case, interior design consultants are plenty in number in all critical cities for beautifying the interiors. The interior design industry is at its peak, and there is more demand for interior designers. 
Conclusion 
The primary role of any interior designer is vital, and their creativity is what makes the wow factor in the interiors. Their eye for art, color, and design bring out the best design and patterns for the interiors. People can hence run through the sites and get in touch with the best interior decorators in Bangalore.